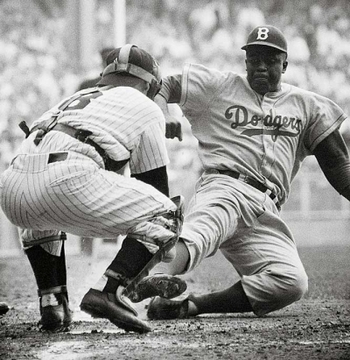 The regular season of Major League Baseball ended dramatically. As an Oriole fan I was thrilled we were able to play the spoiler. Though I look forward to a better season next year for my O's, I am now watching the playoffs.
On Bleacher Report, featured columnist Joe Reuter developed a slideshow, MLB Playoffs: 50 Greatest Moments in Baseball Postseason History. I remember some of these games, having watched them on television but many, like the one involving Jackie Robinson I have only read about. Continue to root for your favorite team in the postseason and take a few minutes to enjoy these historical moments of America's Pastime.
What team are you rooting for?